JR Burgess is a 2-time #1 Best Selling Author. He's written books on Medical Fitness, Cash Practice Success, and Medical Marketing & Sales and even an eBook for Meal Planning for people with no time to cook. (IMAGE OF EACH BOOK W/LINK TO IT)
His programs and books have been featured on CBS, FOX, ABC, and NBC and in many local outlets. (REPLACE WITH "As featured on: LOGOS OF COMPANIES")
Anything JR has a passion for and found success with, he is dedicated to sharing his knowledge.
His unique ability is quickly learning from other industry leaders.
His gift is to simplify and structure a model combined with his knowledge in the medical field and leadership development to create products and programs that help life-changing visionaries replicate his success in half the time.
JR has helped over 20 medical professionals become authors and many of them reaching bestseller status in the process.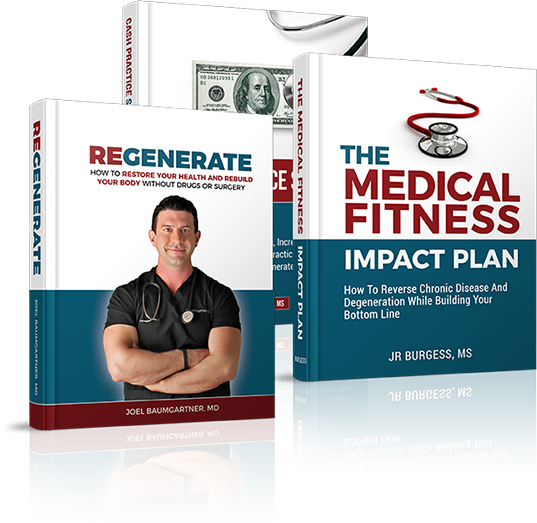 HEAR WHAT OTHER VISIONARIES ARE SAYING ABOUT JR