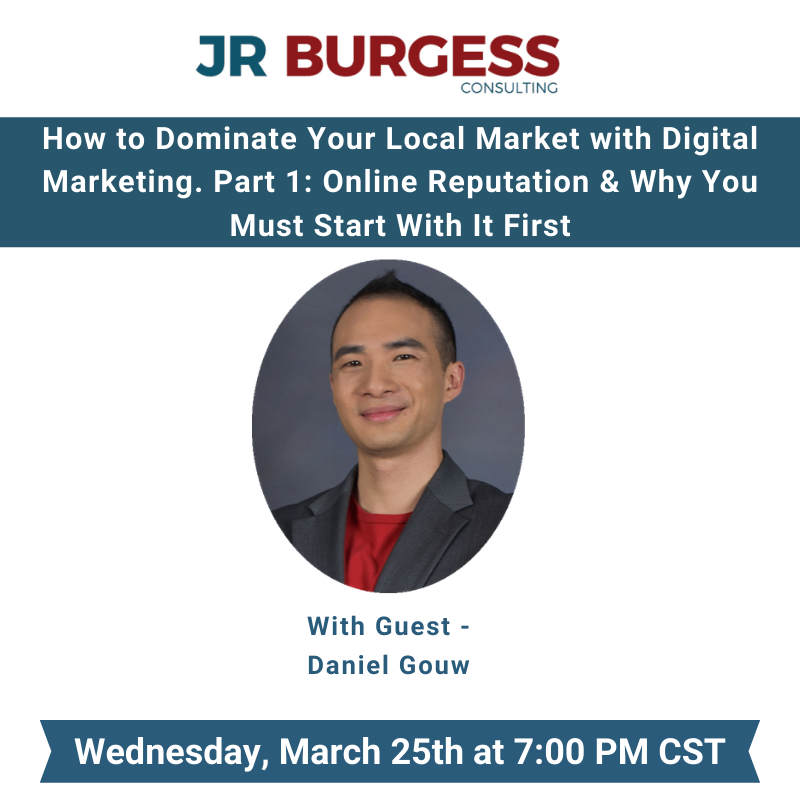 Date/Time
Date(s) - 04/03/2020
7:00 pm CDT
Categories
Part 4: How to be found at the top of online search using Search Engine Optimization
This 4 part series will go over proven strategies for using online marketing to get more patients and keep them. No matter if you have a large practice or are a one-doctor practice, this series will give you the knowledge you need to dominate your local market. Learn best practices and avoid the pitfalls most doctors make when trying to make online marketing work for you.
In this 4 part series you will discover:
-Why Online Reputation is so important and you cannot do any other marketing until this is done correctly
-How to respond to negative patient reviews and stay HIPAA compliant
-Which online platforms to use to get patients quickly and the pitfalls to avoid
-Understand the difference between all the Online Marketing Platforms and which one is the best for you
-The most impactful factor Google uses to rank you online – that you never even knew existed
-How to show up on the first page of Google search
-Why Facebook Ads is most likely not working for you – and how to change that
-The hidden side of Facebook Ads that separates successful practices from unsuccessful ones.